One of my "early day" musician friends, Rod Roddy of LeRoux, shared a few pictures of recent events where they performed, and, a few personal pics with captions by Rod.
LeRoux has transformed over the years as many groups do but that took nothing away from the roots of their Louisiana background.
Their website is here: http://www.laleroux.com/
View and read on...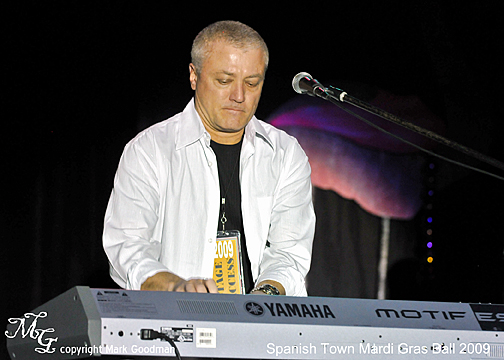 Rod and the keyboard are fighting and he's winning!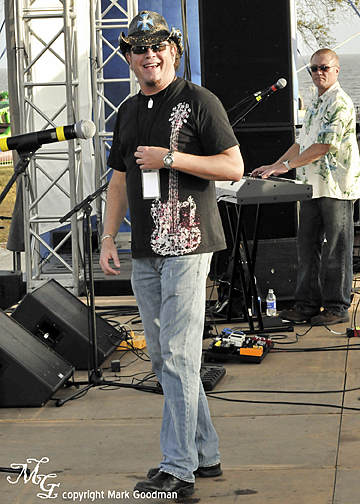 Terry Brock (new lead singer for LeRoux) and Rod. Oh, that's Biloxi's gulf in the background. Not a bad backdrop!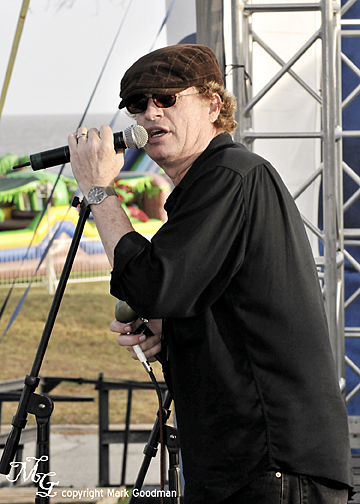 Who doesn't remember Wet Willie and 'Keep on Smilin'"! That's the man….Jimmy Hall from Wet Willie. He is a killer soulful singer, blows the sax and harp and is just an all around good ole funky fellow.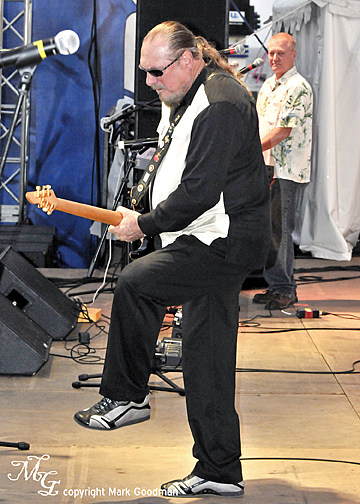 Steve Cropper & Rod. Steve Cropper wrote songs like, Sittin' on the Dock of the Bay, Knock on Wood, Soul Man and so many more. He still rocks and is one cool dude!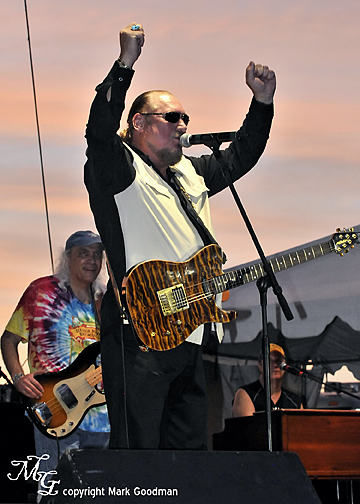 Leon Medica, Steve Cropper and Nelson Blanchard. Nelson lives in Baton Rouge and owns a studio there, is a great keyboardist and plays with LeRoux.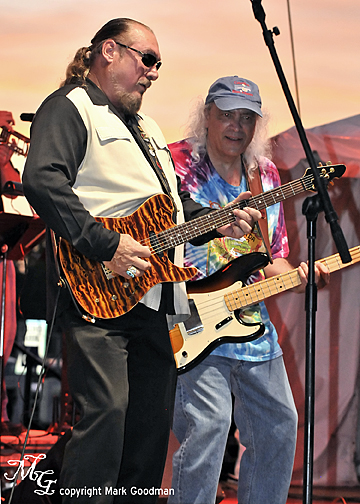 Steve and Leon gettin' it on!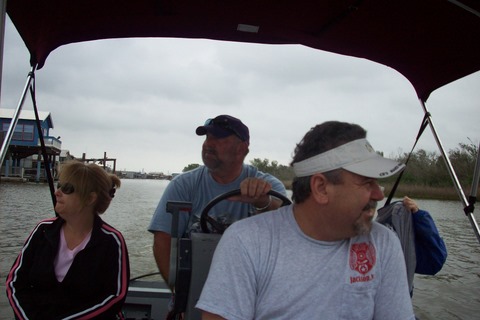 Cruisin' the Bayou...When I can get away, I always try to get 'down da bayou'. We are in Dulac, La. with some good friends and my sister and her husband. That's Stephanie and Bobby, Chris and Cindy….checking to see where her arm went?????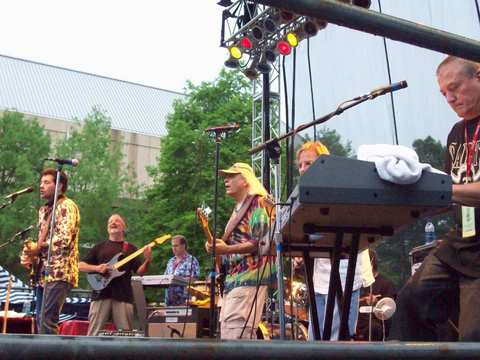 Jazz Festival - New Orleans - 2008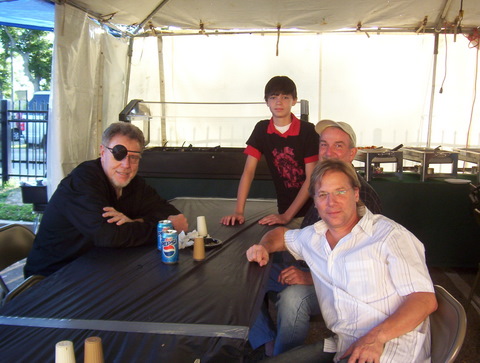 Kade Roddy, my son, wanted to meet the guitar player with KANSAS…Rich, and, when we went backstage there he was hanging out with Jim Odom (front) and Tony Haselden from LeRoux. Kade heard of KANSAS from the Guitar Hero game….go figure!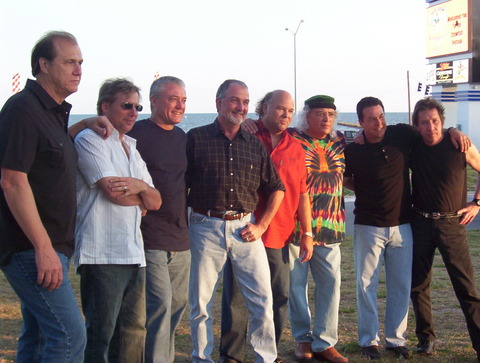 The current band... Nelson Blanchard, Jim Odom, me, Tony Haselden, Mark Duthu, Leon Medica, Randy Knaps (former lead singer) and David Peters.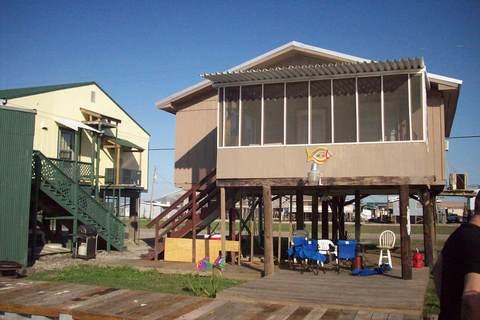 And finally..."The Camp" where every good Cajun runs...The only thing missing in this picture is my butt in one of those chairs, crawfish burner and cold beer!!!!!
I hope you enjoyed a little "inside" from LeRoux... and here's Rod's technique for Chicken Gumbo.
My chicken (and sausage) gumbo.
First of all I cheat! I make the roux in the microwave cause it takes less time and it works really well!
I mix up 1 cup oil and 1 cup flour…. Use a glass container only!…. 3 minutes, then 1 minute… then 30 seconds each time until you get the color you want….. don't try and cheat this schedule.. you will lose and have to start over! I like the old penny color – dark brown.
Of course I chop my onions, green onions, celery and bell pepper. Use as much as you want, I haven't found the "too much" point yet!
I like to buy the 'Wal-Mart' 10lb bag of chicken leg quarters and I boil them in crab boil or 'Tony Chachere's and Old Bay seasonings, with a Bay leaf and garlic powder. Boil for about 15-20 minutes, take out and let cool. DON'T throw the water away!….that's the best part. Keep it on a low burner until ready to use.
OK, when your roux (not LeRoux---although that's where we got the idea for our name—the ingredients! The band….different guys…the ingredients!) is ready, put it in a pot with all your chopped up veggies and let all that simmer for a while…you know until the onions are clear and it looks right!
Now when that's ready, add it too your 'boiling' water and let that simmer for a while. When your chicken is cooled, debone and add to the mixture. If you want sausage, I like to cook it separate in a skillet with 'Tony's" and add to the gumbo.
I put a lot of gumbo file to flavor it and to thicken up the gumbo, and if you like, you can add some chopped okra…..that's your choice. Either way, it will taste better tomorrow, I don't care what you do, it will taste better tomorrow.
Oh, I boil some eggs and put it in the gumbo and everybody goes nuts. Don't ask me why, maybe because we used to drop a lump of potato salad in the gumbo. I don't know but I just had a bowl of gumbo and 3, yes 3 boiled eggs!!! Man it was so good…
Rod
Rod