Tomato Pie is a new one for us from our Niece Tammy. If you have fresh tomatoes this Tomato Pie recipe is killer! I don't know if Tomato Pie is Cajun or not... it doesn't really matter...
This was all put together as it was made for the first time at our house.
1 pie crust
1 large or two med fresh tomatoes sliced
1 large Vidalia or other sweet onion sliced
1 tsp. sugar
A sprinkle of salt and fresh ground black pepper
1.5 Tbs. Basil
Mayonnaise (look at the pictures)
Mozzarella Cheese
Pre-bake the pie crust according to the instructions.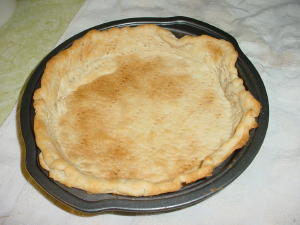 Let cool and put in the tomatoes and onions.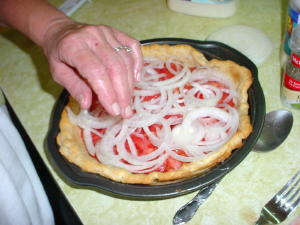 Sprinkle the sugar, basil and salt and pepper over the tomatoes and onion.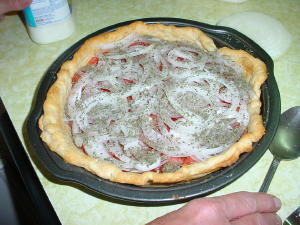 Add the mayonnaise and spread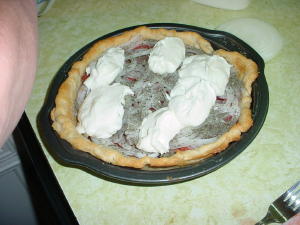 .
Sprinkle the Mozzarella on top. Bake about 30 minutes on 350ºF.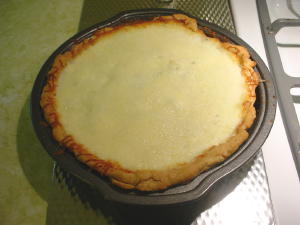 You won't believe it!