Breaking News! 10/16/06
Ballard Cornbread Mix has been re-introduced by Martha White. I contacted Martha White after receiving some viewer emails and they confirmed the truth to the emails.
Martha White suggests you contact your grocer and request that they stock it.
Most popular in the south, Ballard Cornbread Mix is an ingredient in many Southern recipes. Thanks to the viewers of this site and others Ballard Cornbread Mix has returned.
Here is a picture of what you should look for at your Grocer.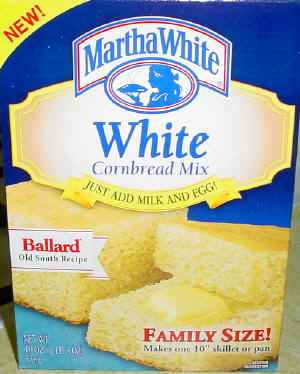 -----------------------------------------